newsroom

The National Board for Certified Counselors (NBCC) is committed to keeping counselors informed about public policy issues affecting the profession. Our regular posts will highlight legislative and regulatory initiatives relating to counselor employment, reimbursement, funding, and practice rights. Stay tuned to ensure that you are up to date on all the latest counseling initiatives.
---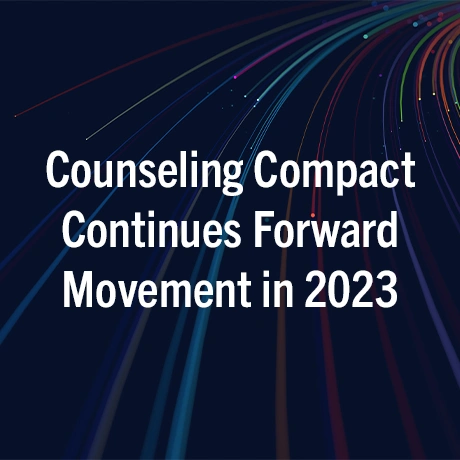 Published: 2/15/2023
The Counseling Compact continues to make great strides as more states introduce legislation to facilitate counseling across state lines. Visit our Grassroots Action Center to find out how you can advocate for your state to join, along with helpful information and updates.
Read Full Article >>